The current provincial deputy for Cultura, Fátima Gómez, went to the Carmen Awards Ceremony to support the local film industry
Make-up artists Eduardo Pérez and Víctor Alcalá, founders of the local company "Barbatos FX", and partners of "Film in Granada", win with the VFX artist Juan Ventura the Carmen Award for the Best Special Effects for their work in the film "Hombre muerto no sabe vivir". The first edition of Premios Carmen Ceremony, created by Andalusian Film Academy, has taken place in Teatro Cervantes (Málaga) and has met the best professionals of Andalusian Cinema, as Antonio Banderas, Honorary Award.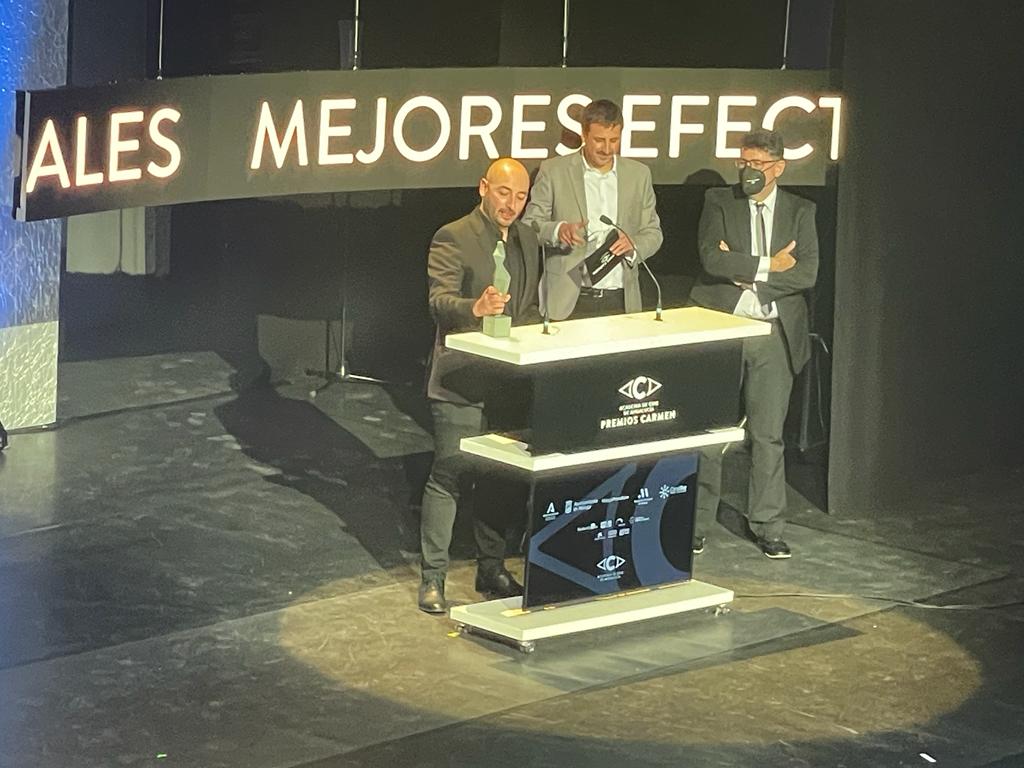 Barbatos FX, in representation of the province of Granada with the granadian flamenco singer Estrella Morente –nominated for the Best Original Song-, wins the other nominees, Amparo Martínez, for her work in "Alegría" and "Sevillanas de Brooklyn" and Eliot Eden & Julia Mateo for their work in "La mancha negra".
The current provincial deputy for Cultura, Fátima Gómez, went to the Awards Ceremony in Malaga with the winners and said that: "we are very proud of this important award for our friends Víctor and Edu, a well-deserved Prize for the amazing work that they have done in their local studio in Granada for ten years, a special work that always manage to surprise us and it's a key for many projects".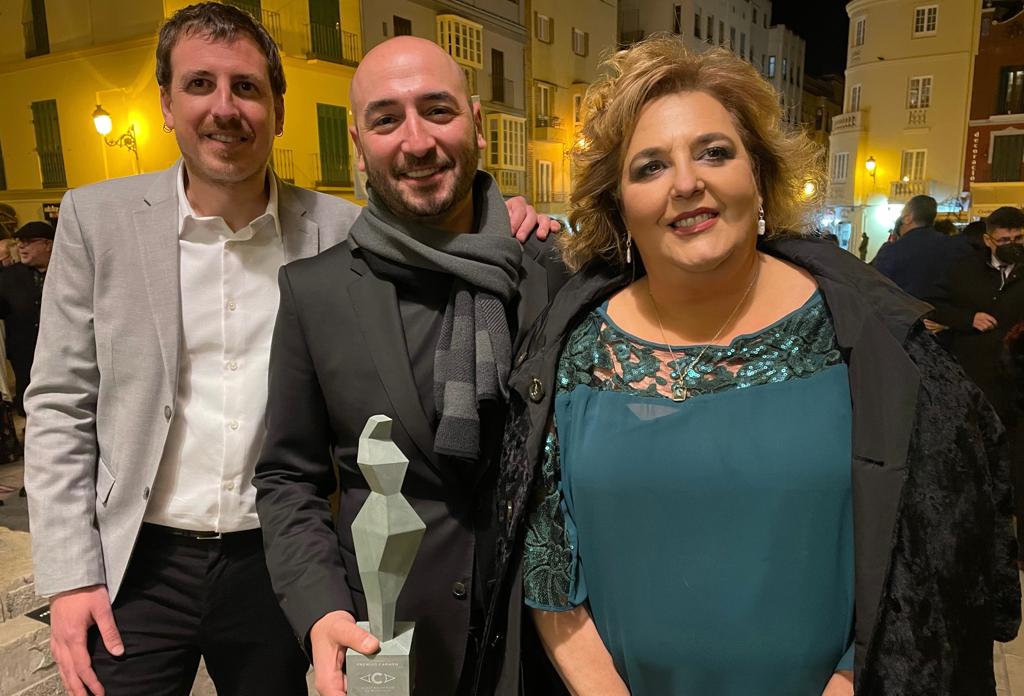 Gómez said that "this award is the climax for a amazing year for the local film and television industry and for the work that we make in Film in Granada. We are sure that our province deserves to be a reference in the Spanish industry, both as a film set, and for the high-quality of our professionals and local companies".
Barbatos FX is a local company founded in 2012, dedicated to design and make the Special Make-up Effects, specializing in prosthetics make-up, special props, body duplication and character design for film and television. It is a partner of Film in Granada and their works can be found in TV Series such as "Warrior Nun" (Netflix), "Señoras del hampa" (Prime), "Malaka" (Globomedia), "Intergalactic" (Sky UK) and others for HBO, Movistar+ o RTVE.